Just before Christmas I finished my first two rod builds, a Superfine Touch 802 and 704. A friend in Chile now owns my Orvis custom 802 and when I sold it I vowed to own another built by own hands. I built the 704 because I wanted a small stream smallie rod.
My goal was to copy the old original Superfine aesthetic and simplicity and I built the two rods identically except for the exact shape of the grips. I didn't even put on a label on it. I may change my mind on that aspect.
Here are the specs for the 802 (the 704 is similar with the guides being slightly different):
Guides:
snake guides are Snake Brand and the stripper is American Tackle Titan Ring Loc
(2/0), (2/0), (2/0), (2/0), (2/0), (2/0), (1/0), (1), (2), (8mm)
Grip:
reshaped Angler's Workshop cigar
Seat:
from AW too (though it came with HUGE pits in it and I'm going to replace it with a better quality one that AW sent me to replace it).
Reel seat rings and matching end cap:
Lemke aluminum anodized nickle
Thread:
Fish Hawk medium brown size A
Finish:
U40 Permagloss
Here's a link to my album of excessive amounts of photos:
http://s730.photobucket.com/albums/ww302/CBarclay/Rod%20Building/Superfine%20Touch%20704%20and%20802/
Overall, I'm very happy with how they turned out. There is a lot of room for improvement so I'm already planning for more. Other than fishing itself, I haven't had this much fun in a long time.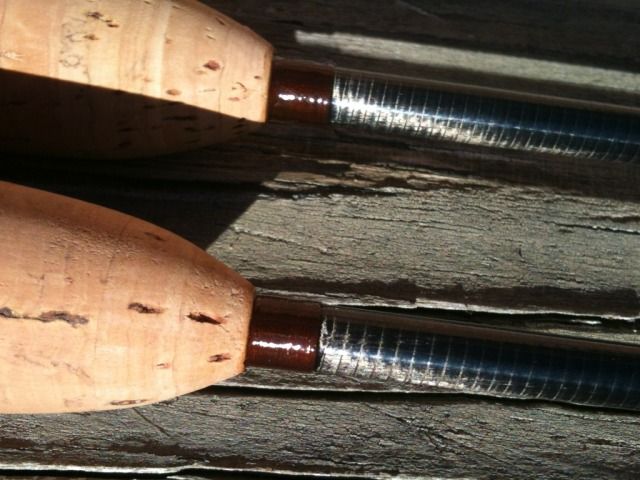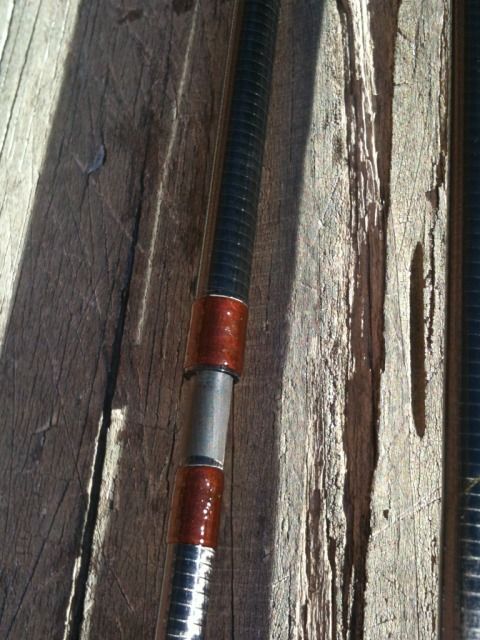 I ended up deciding to replace the reel seat on the 802. The quality of the cork really bothered me but what bothered me even more was that when I tried to fill the pits (with Titebond III and cork dust) I made it worse. When I sanded it down, the diameter was reduced so much that the rings wouldn't hold the reel on without me needing to use my daughter's hair band.
Peeling/scraping the reel seat off was easy and only took a few minutes. Reaming and slightly reshaping the new seat was simple as well. Overall it took about 1 1/2 hours (with interruptions) to replace the seat and now I feel I can rest easy feeling I have a completed rod.
The finished product: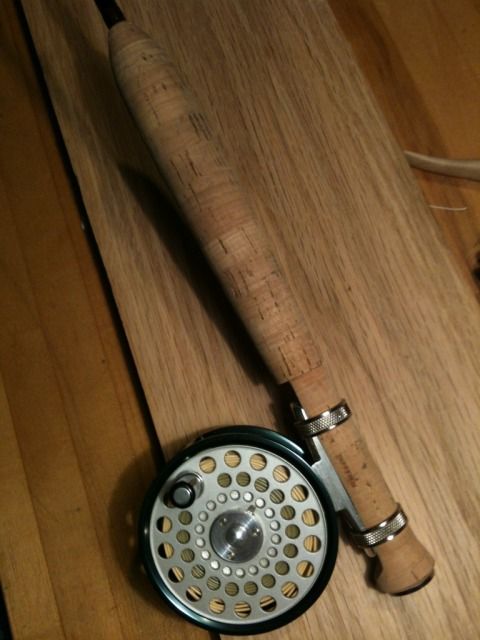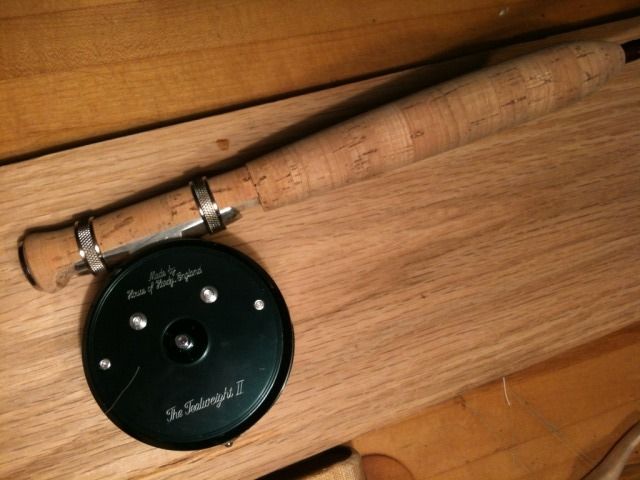 First fish pics to come...